In search of my electric car
I've wanted to own an electric vehicle for many years now. The one I really want no one makes yet and is potentially going to be as rare as a unicorn.
It's a 5 seat fully electric convertible with over 200km of range
(it also needs to be "cool" enough that my teenage son will consent to being dropped off at school in it occasionally.)
Why do I want one?
I'm an engineer, electric cars make sense to me and I've wanted one for a long time. I'm also rather passionate about my personal footprint on the planet and an EV makes sense for that.
But, it needs to meet a few fairly specific conditions to make it into our house:
We are hot hatch fans (current cars VW Golf hatch and Golf Cabriolet)
Needs to seat 5 (family plus school friends / grandparents)
Needs over 200km range, because Australia, or PHEV with 50km EV range for  zero emission commute
Can probably stretch to $70k ish as we can trade in
I've been following Fully Charged on Youtube and am rather envious of many cars that would almost meet our needs, problem is, we can't get them in Australia.
So what can I get?
So what has crossed my radar and why don't I have one yet?
BMW i3, test drove, son won't be seen dead in it – sorry design folks, missed with the cool kids
VW Golf GTE, would do the trick, I've been asking VW Australia for 3 years when it's coming in – crickets! Would prefer a Polo GTE but that's not in the wild yet
Nissan Leaf – Range and see the i3 😀
GM Volt – 4 seats and can't buy here anymore
GM Bolt – currently not going to be available here
Renault Zoe ZE 40 – would probably buy tomorrow if they had a red one and imported into Australia – I asked and they don't intend bringing it in
Mitsubishi i-MiEV – see the i3 and teenage son
Mitsubishi Outlander – I must be the only male I know that doesn't want an SUV, and neither does my wife
Tesla – the 3 might do it for me, but 2 years away minimum at this point. Rest of the range is too big to fit in my garage or my budget
Audi A3 e-tron – hmmm this one has potential………… drives well and the teenager doesn't hate it…………….
Decision time
I'm going to give it a few months to see if VW, Renault or GM bring something in that I can compare the A3 e-tron to – I don't hold out much hope given their poor record so far.
I am early adopter in the sustainability space, my first solar panels went up in 2008 and I've been attempting to get my family into a zero/low emission car since they've been on the market.
I've been let down badly by Australia's political lack of vision in addressing emission reduction. A few appropriate policy levers could have seen Australia at the front of the "innovation" pack and still having a car industry.
I suspect that later this year you may well find me commuting fossil free – either by A3 e-tron or my Smart Motion electric bike.
Someone has to start the ball rolling to convince the rest 😀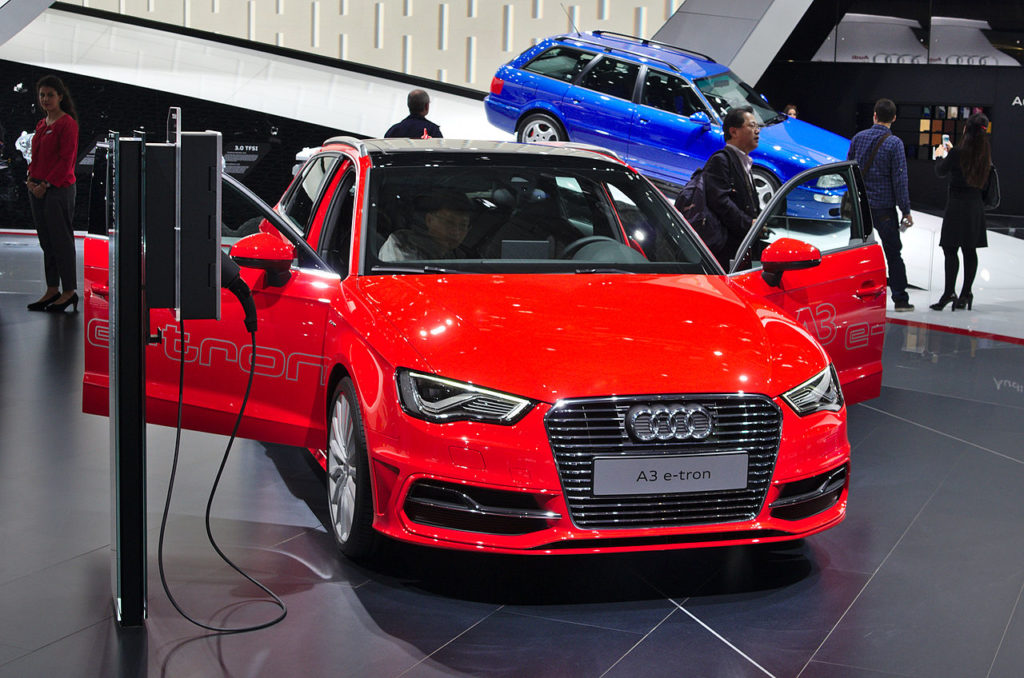 Your ads will be inserted here by
Easy Plugin for AdSense.
Please go to the plugin admin page to
Paste your ad code OR
Suppress this ad slot.